O Organics® weeknight dinners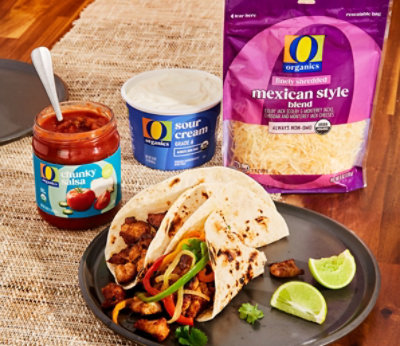 Organic before it was in style
Since 2005, we've been committed to well-being for all by nourishing people everywhere with delicious organic foods grown by producers who meet USDA certified organic farming standards.
Organic for all!
O is for "Our philosophy is NON GMO. AND YES GTF (Great Tasting Food)."
Organic is good for you. But it's also tasty and delicious. O Organics® products are more than organic, it's flavorful food that you can't get enough of. When you see the O Organics® logo on your organic produce, you can be sure every mouthwatering berry, banana and baby carrot is:
Always grown without synthetic pesticides
Farmed to conserve biodiversity
USDA certified organic
Always Non-GMO
Shop O Organics® today, exclusively in our stores.


+ Source: Feeding America, 2021