Your Favorite Deli Grocery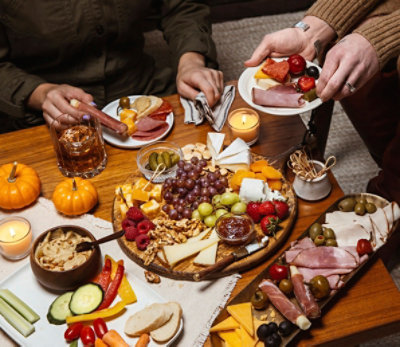 Charcuterie Boards, from Our Deli to You
From prosciutto to provolone and genoa salami to roast beef, we have everything you need to craft your own crowd-pleasing charcuterie board. Our deli team partners with premium brands to offer a delicious selection of high-quality meats and cheeses you need to prepare the perfect charcuterie.
Ready to craft your perfect board? Here are three quick tips:
Plan on 3 ounces of meat and cheese per person.
Don't forget to include carbs! Baguettes, pita or crackers? You decide. Our deli has everything you need.
Add in both fresh and dried seasonal fruit. For Holidays, figs, pomegranate, pears, dried cranberries, apples, and grapes are good options.
Prefer to leave the prep to us? We've got you covered for the perfect party platter. Get ready to impress your guests. Pick a pre-made party tray to go or order ahead for one of our crowd-pleasing trays made just for you, with easy pickup.