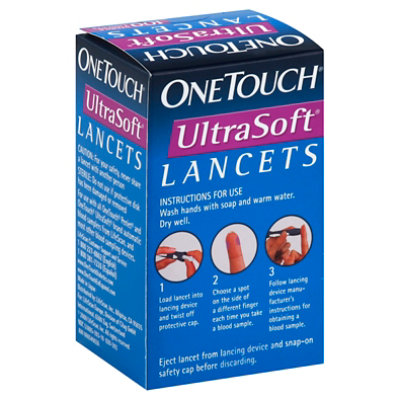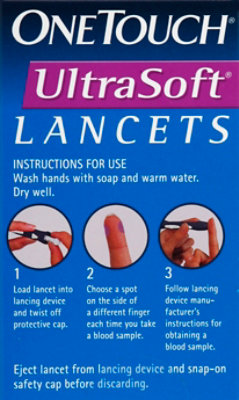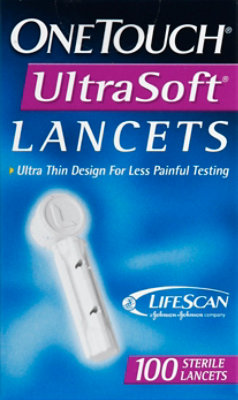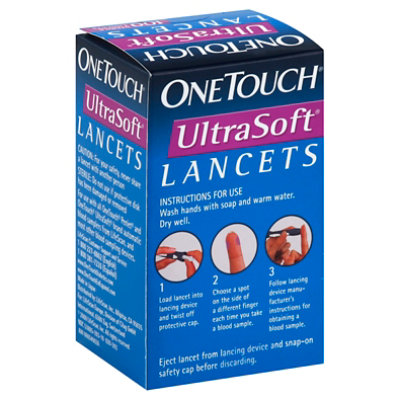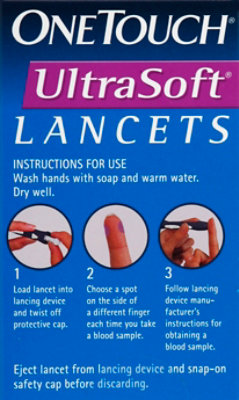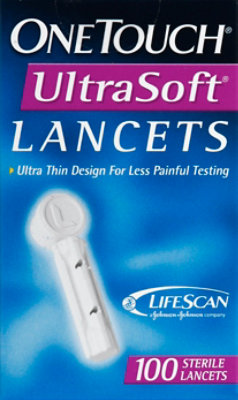 One Touch Ultra Soft Lancets - 100 CT
Lancets
www.OneTouchDiabetes.com. Made in Japan.
Warning
Contains: For your safety, never share a lancet with another person. Sterile: Do not use if protective disk has been damaged or removed.
Directions
For Use: Wash hands with soap and warm water. Dry well. 1. Load lancet into lancing device and twist off protective cap. 2. Choose a spot on the side of a different finger each time you take a blood sample. 3. Follow lancing device manufacturer's instructions for obtaining a blood sample. Eject lancet from lancing device and snap-on safety cap before discarding. Ultra thin design for less painful testing. For use with all OneTouch, Penlet, and OneTouch UltraSoft brand automatic blood samplers from LifeScan, and most other blood sampling devices. To minimize the pain of testing: Change lancet after every use to ensure the least painful puncture. Lancets become dull and painful when re-used.
About the Producer
LIFESCAN