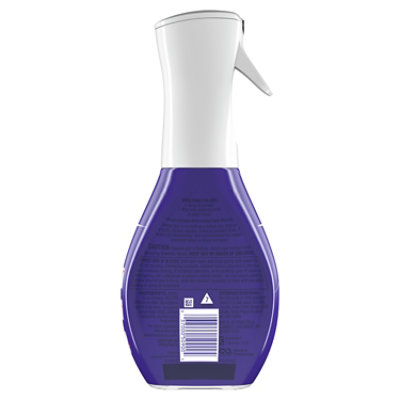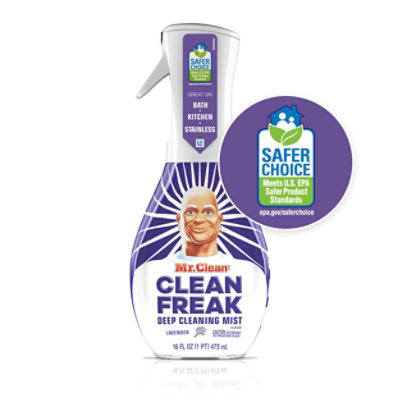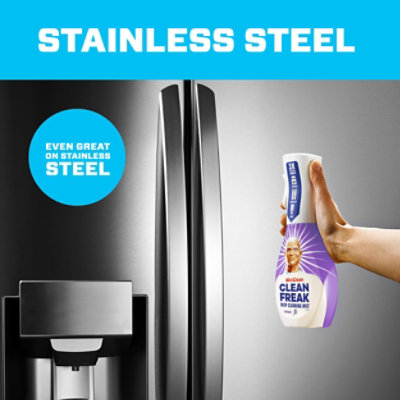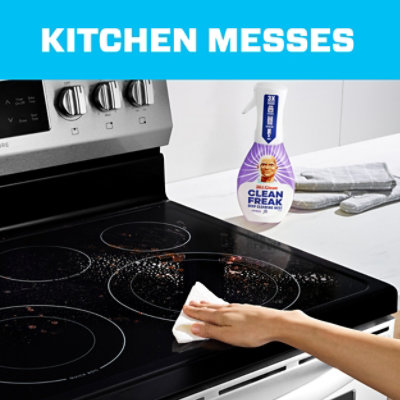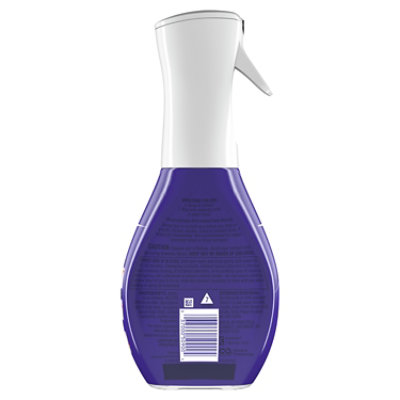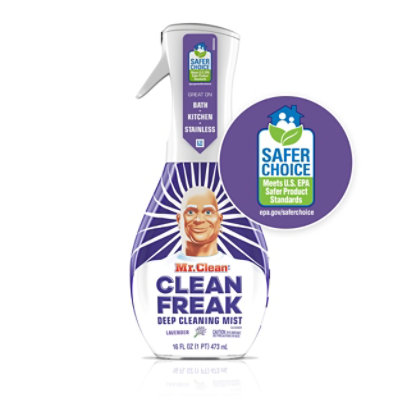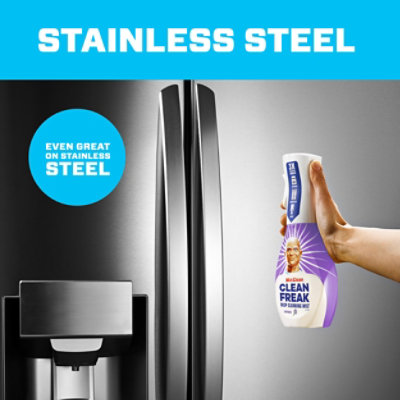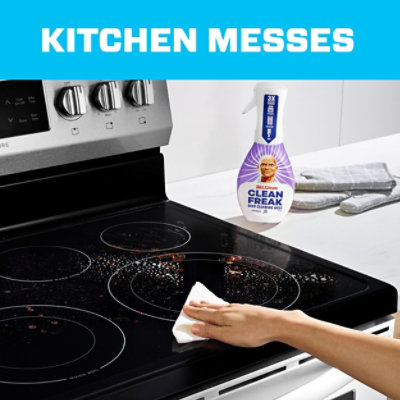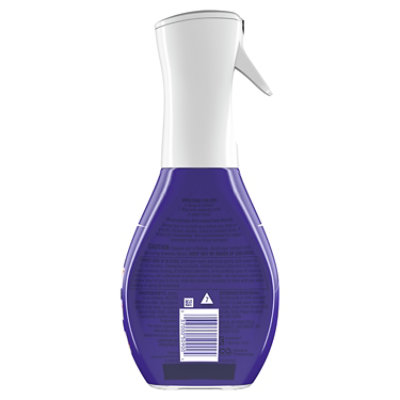 Mr. Clean Clean Freak Deep Cleaning Mist Lavender - 16 Fl. Oz.
Clean Freak Deep Cleaning Mist Multi-Surface Spray, Lavender Scent Starter Kit, 1
Water, Lauryl Betaine, PEG PPG Ethylhexyl Ether, Dipropylene Glycol Butyl Ether, Propylene Glycol Butyl Ether, Sodium Carbonate, Xanthan Gum, Fragrances
Warning
Contains: Causes eye irritation. Avoid eye contact and spraying towards faces. Keep out of reach of children. FIRST AID: IF IN EYES, hold eyes open and rinse gently with water for 15-20 minutes. If wearing contacts, remove lenses after first 5 minutes and continue rinsing. If irritation persists, or in unlikely case of medical emergency, call a physician or poison control center - do not induce vomiting unless they tell you to do so. Have the product container or label with you when calling or going for treatment.
Directions
Spray on surface*. Wipe with damp/dry cloth or paper towel. Always test on a small area before use. Safe on granite, chrome, marble, nickel or finished wood, if wiped dry immediately. Not recommended for copper, untreated wood or brass surfaces. *Rinse surfaces that contact food directly.
About the Producer
Procter & Gamble