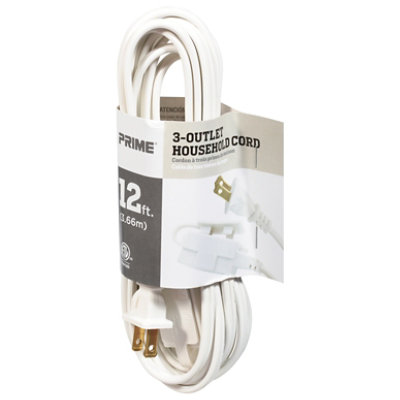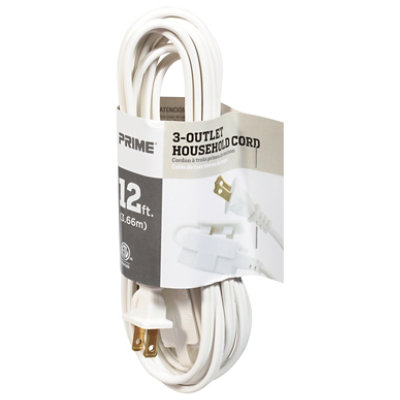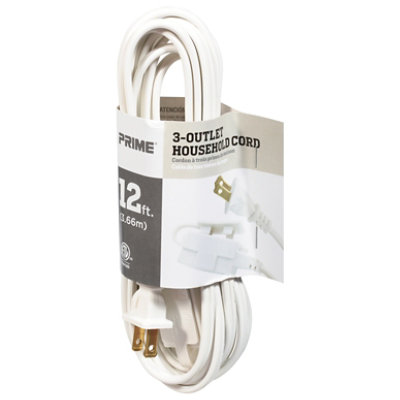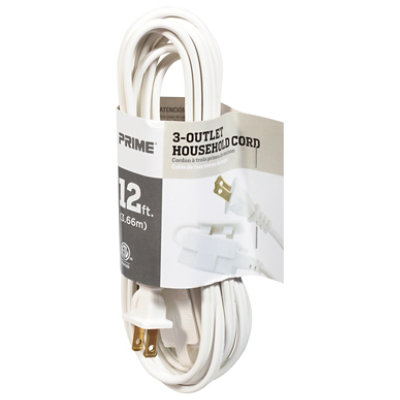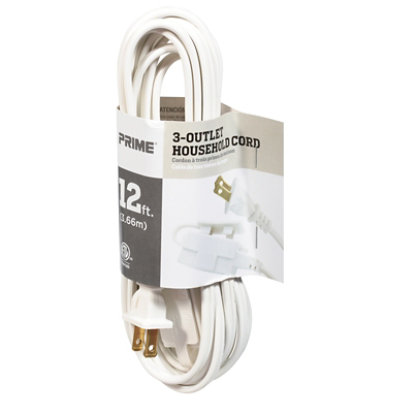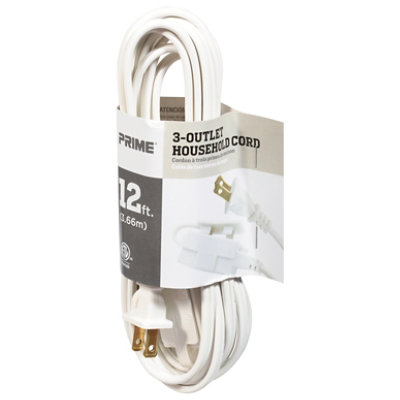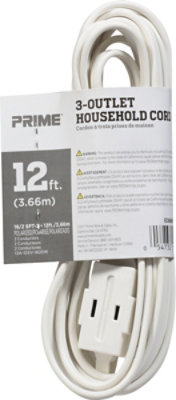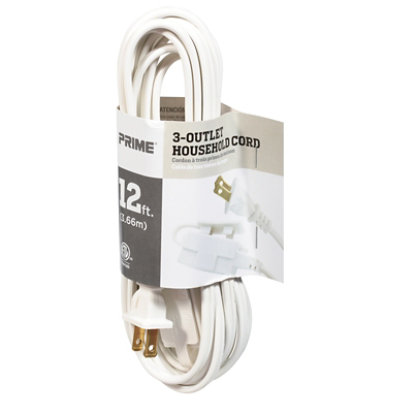 Prime Household Cord 3 Outlet 12 Feet - Each
Household Cord, 12 Feet
12 ft. (3.66 mm) Polarized. 2 conductors.13a-125v-1625w. www.primewirecable.com. Made in China.
Warning
Contains: Warning: this product can expose you to chemicals including die (dehp), which is known to the state of california to cause cancer and birth reproductive harm. For more information go to www.P65warnings.Ca.Go.,Caution! This cordset is specifically designed for 2-wire appliances. To minimize the likelihood of electric shock, do not use with any appliance or tool with a 3-wire grounding-type plug.,Caution: this is a polarized cord set it has a polarized plug (one blade is wider than the other) and a polarized outlet (one slot is longer than the other). The plug is not intended to be mated with non-polarized outlets (having both slots the same size). A polarized outlet is intended to mate with a polarized plug in only one way (the longer slot with the wider blade).,Warning! Disregarding cautions could cause damage, fire or fatal shock. Important safety instructions.
Directions
Instructions for proper use: do not splice, repair or modify, do not use in wet conditions. Do not use as a permanent power source. Keep children away. Unplug when not in use. Fully insert plug. For use only where not subject to frequent flexing. Cover unused outlets. Fully extend before using. Rated 125 volts. Use within the electrical rating marked on the cord set. Use indoors only. Do not use damaged cord sets. Inspect periodically. Do not plug more than a total of 1625 watts in this cord set. If watts are not marked on appliance, multiply ampere rating (on nameplate) by 125 to determine equivant watts. Add determined watts for each plugged-in appliance or lamp (sum of watts on bulbs) to find total watts being used.
About the Producer
PRIME WIRE & CABLE