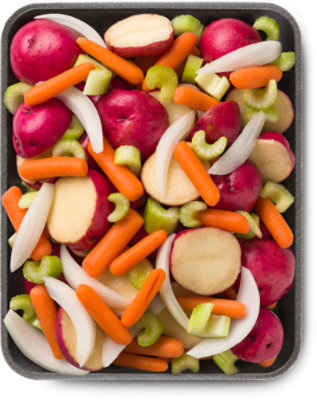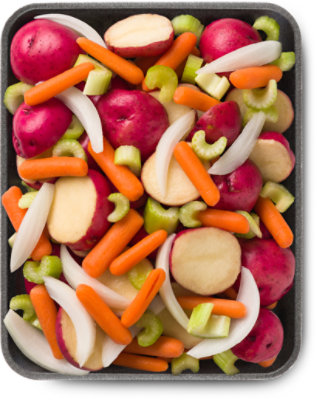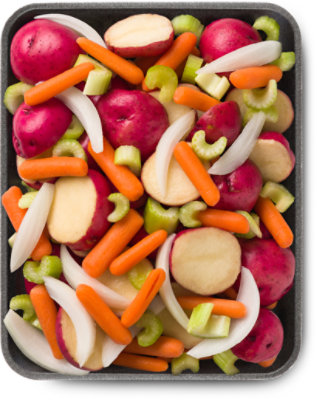 Fresh Cut Vegetables Stew - 38 Oz
Vegetables, Stew
Made fresh to go in store. 100% guaranteed.
Carrots, Celery, Onion, Potatoes.
Directions
Perishable. Keep refrigerated. Place Dutch oven over medium heat and add oil. Wait till oil is hot and add favorite protein (optional). Add package ingredients. Season to taste and add water or broth. Bring to boil. Cover and cook in 325 degree oven for 1 to 2 hours, or until protein is tender. Then serve. Prep: 5. Cook: 20-30. Serves: 4. Ingredients: 2 tsp olive oil; 2 tbsp minced garlic; 1 tsp sweet smoked paprika; 3 cups vegetable broth; 1 cup water. 1/4 tsp salt; 1/4 tsp black pepper. Heat oil in large pot over medium heat. Add garlic, cook 5 minutes or until tender (do not brown). Stir in paprika. Add broth, water, salt and pepper; bring to a boil. Reduce heat and simmer 10 minutes. Add contents of stew package. Add protein of choice (optional).
About the Producer
SAFEWAY